The Bourne End branch of Maidenhead Aquatics in the UK was the founding store of the chain, as it happens, this is also where I first started! Up until fairly recently this was my local branch of Maidenhead Aquatics and when I first discovered the store I was like a kid in a sweet shop.
Location is:
Bourne End Garden Centre
Hedsor Road
Bourne End
Buckinghamshire
SL8 5EE
This branch of Maidenhead Aquatics has gone through quite a few changes over the years and at present there's more focus on tropical fish than anything else. They claim to specialise in barbs and loaches however I would say that they are a jack of all trades and master of non. I mean this in a positive way though. Whatever type of fish keeping you are in to they are bound to have something a bit different and special for you but due to obvious limitations of size. The "something special" will be limited.
There are a couple of display tanks which are worth taking a look at in Maidenhead Aquatics in Bourne End, here are a couple of videos of them:
There is a solid offering of all dry goods as to be expected and the range of fish has varied somewhat over the years with a good focus on community fish. There was a stage a couple of years ago when they didn't do any rift valley cichlids and when i asked why they stopped doing them they said there simply wasn't the demand for them in the area. Whenever I have sold on any fry or fish from lake Malawi or Tanganyika they have gone like a shot. I am pleased to say that when I popped in to this branch earlier this week they now have some Malawi's in stock.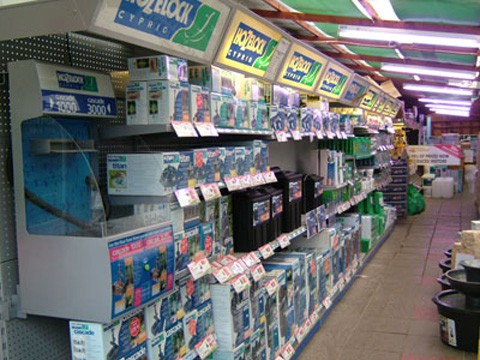 Overall a good store and if you visit once every month or 2 then there's a strong chance a different display tank will be set up. The staff are always very helpful and friendly and go the extra mile to help out customers.